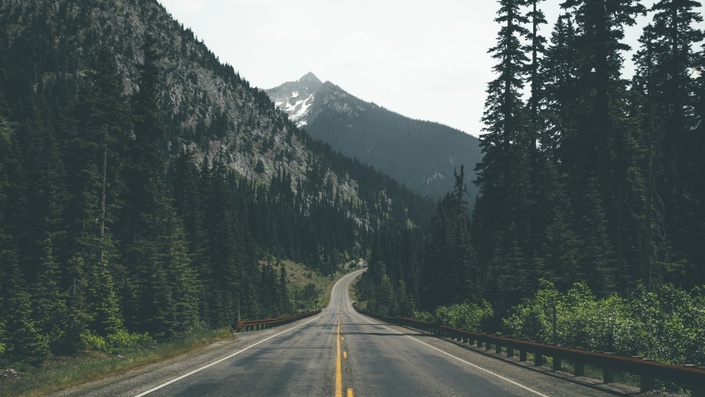 Course Selling Masterclass - Personal Branding Made Easy [2020 Edition]
How To Make Six Figures Selling Courses Step-By-Step - The Easy Way
Over the course of the past 10 months I have made over $220,000 selling three different courses online. I have acquired almost 2,000 students in this time, and it continues to grow daily. I did this mostly through posting videos to my Youtube channel Bye 9 To 5, as well as a little bit of advertising on Google Adwords and Facebook Ads. The crazy thing is I started selling courses with under 1,000 subscribers on my channel, and have never had more than 9,000 subscribers and have still been able to generate this income from selling my courses!

My largest month of income selling courses was $77,763.12, and my largest day of income selling courses was $7,118 (see screenshots below).
Here are screenshots of my course sales: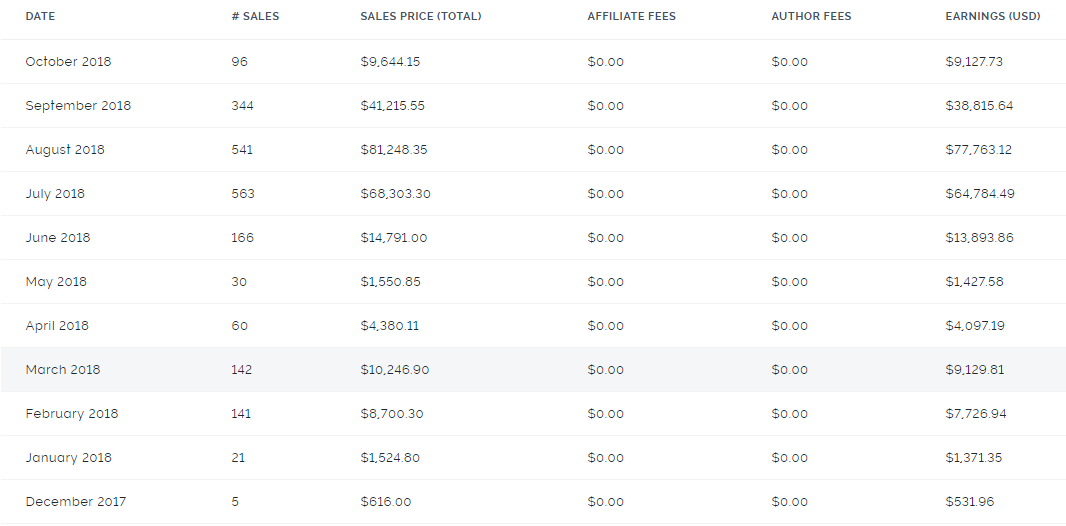 I continue to receive DAILY payments, usually exceeding $1,000 a day, from both Stripe and Paypal, directly to my bank account via direct deposit!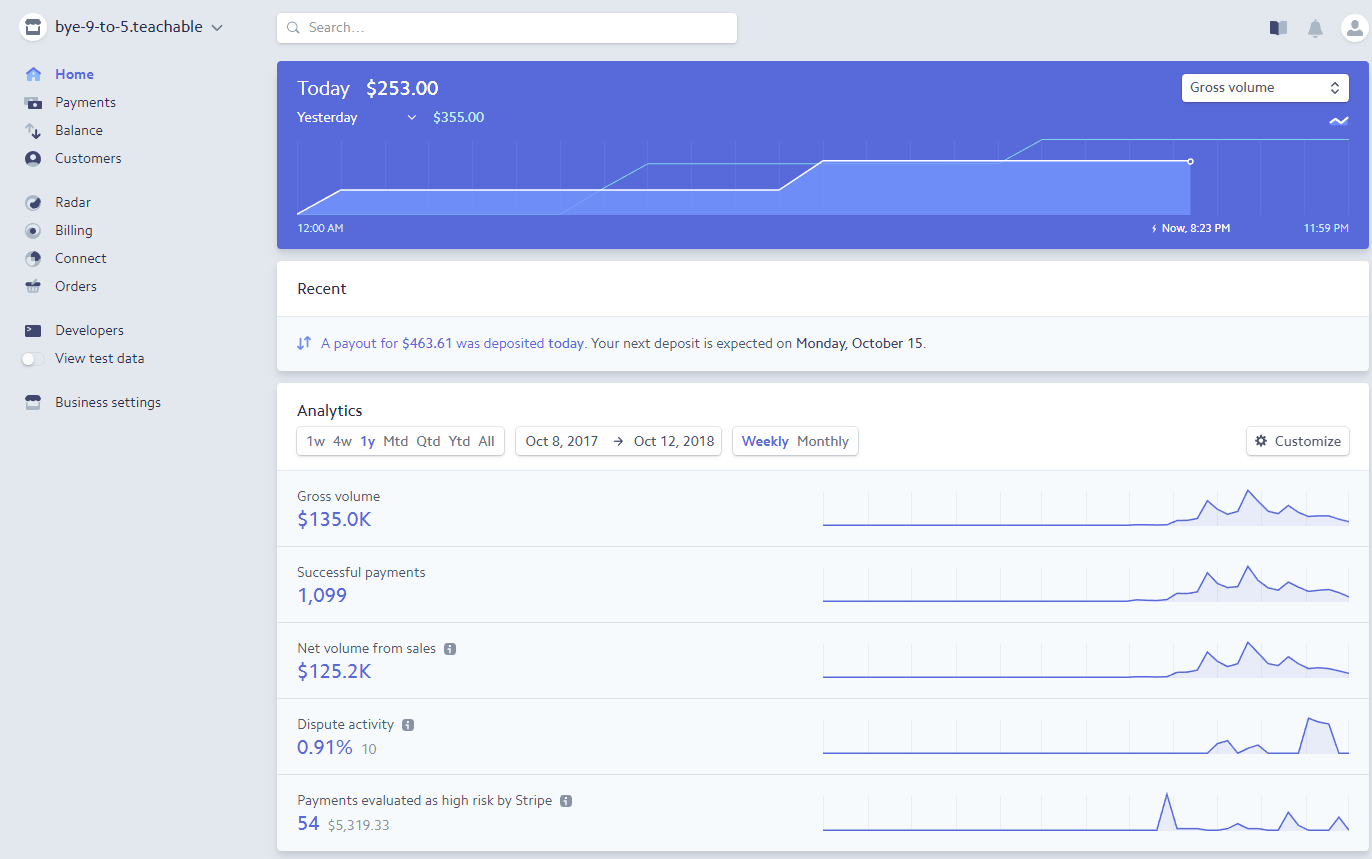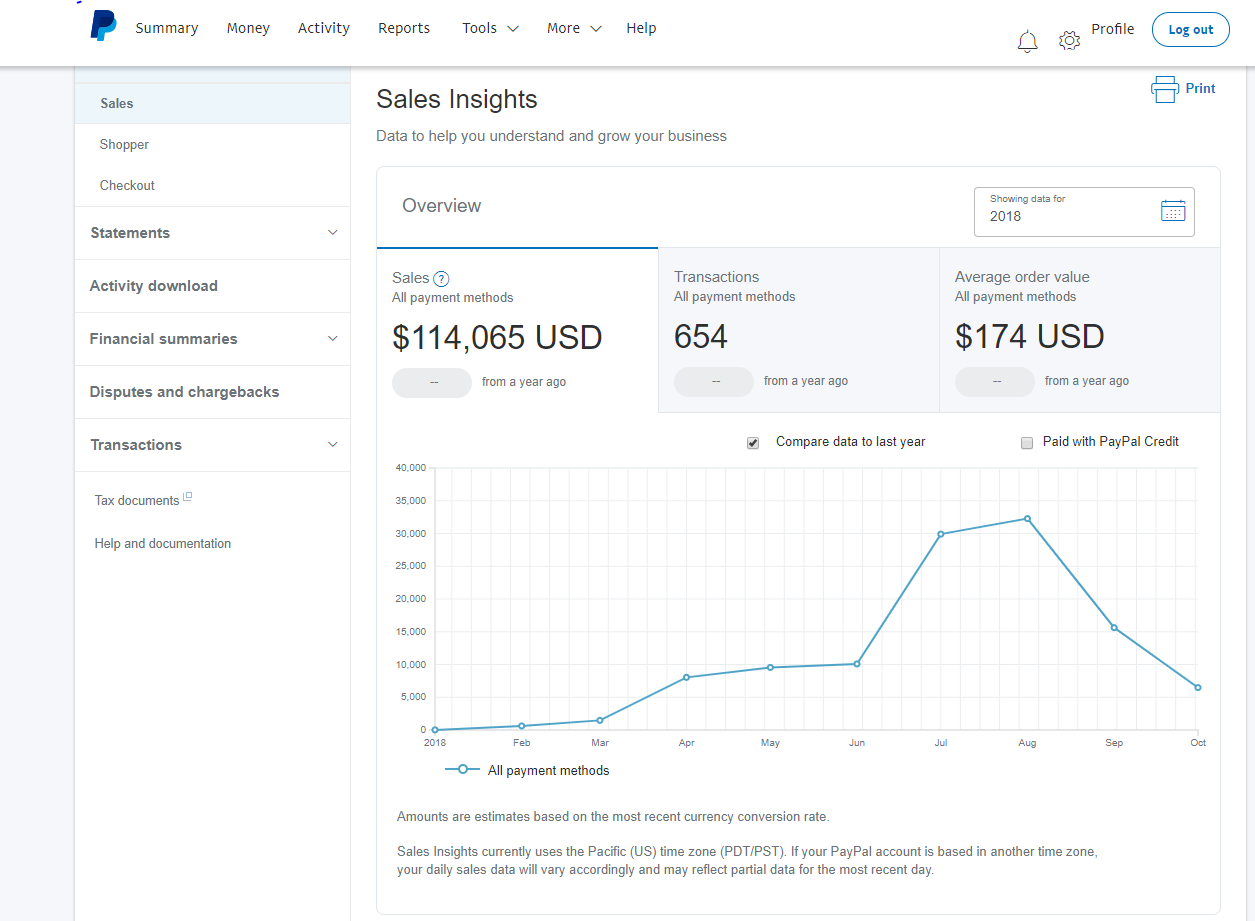 As you can see, the stripe deposits are coming in on a daily basis for course sales (minus weekends and holidays).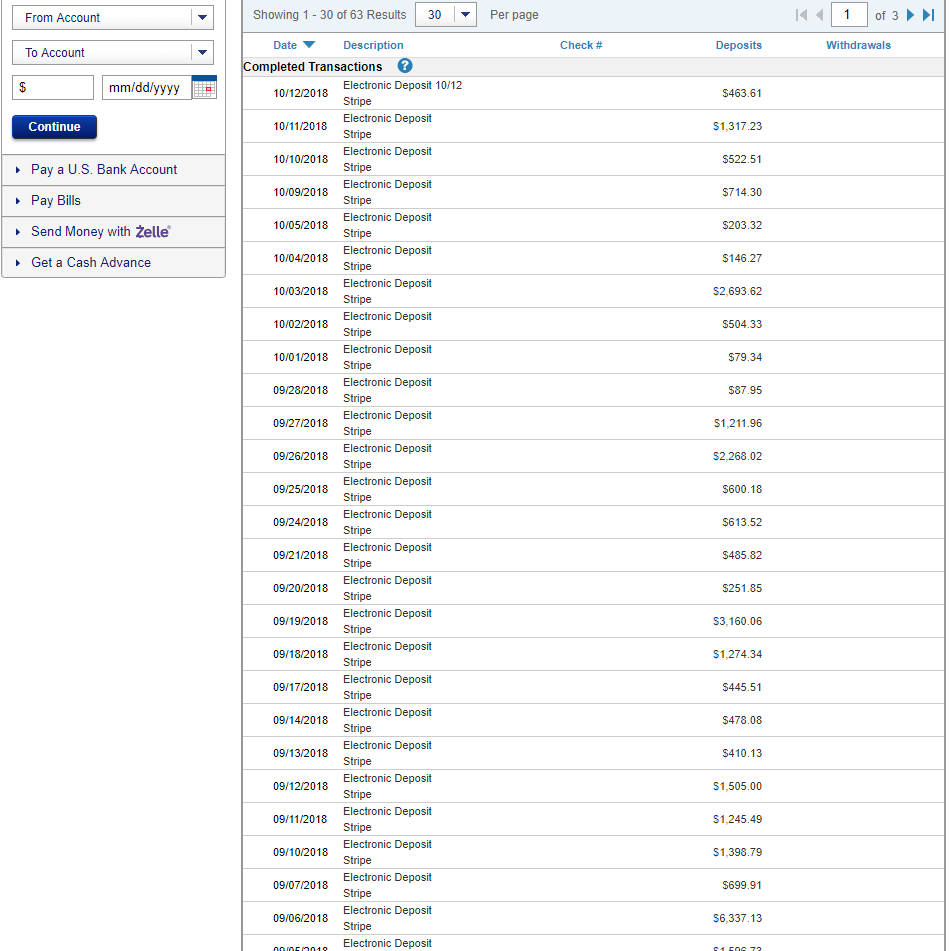 And are also coming in through Paypal whenever I authorize it, which I do a couple times a week: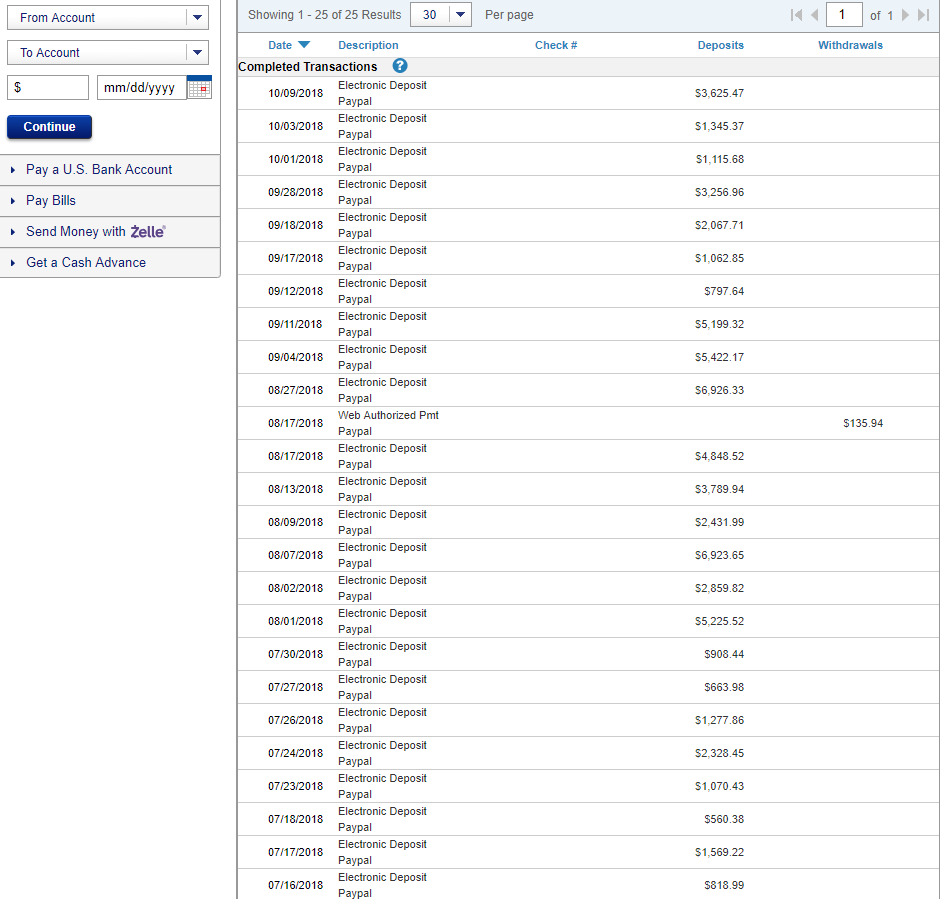 Selling courses is by far the quickest and easiest way to become a millionaire online. There are countless people who have become millionaires by selling courses because it is the easiest and most hands-off way to create passive income and wealth online. I make $1,000 - $5,000 a day consistently selling courses, whether I do any work that day or not! Not only that, e-learning is only going to continue to grow in the future! Now is the time to jump on this trend before it becomes saturated!
The best part is you do not have to spend ANY money to make thousands of dollars selling courses. You can also make way more money with many less people. With courses, you can make 6 figures selling a course at $160 with just 650 people buying your course. To make six figures with Youtube, you would need about 35 million views.
You will notice the majority of people teaching information online sell courses, but they hide how much they make selling courses and don't teach you how to do it. I'm not going to hide anything, I'm going to teach you how these people ACTUALLY get rich online by selling their courses, giving you all of their secrets and my secrets for how to accomplish this.
This is by far the longest, most in-depth, and most beneficial course I have ever created. In this unique course I will take you step-by-step through EVERYTHING I do to sell courses and make the same income I am able to generate. I will teach you how to do this whether you want to make your own videos or not. I will show you the psychological tactics and secrets I have used to generate over $200,000 in course sales with a VERY SMALL number of followers. I will also give you numerous niche ideas and show you how you can sell courses whether you are an expert or not.
I will be your over-the-shoulder guide as I help you gain followers, decide what to make videos on and how to share your content, choose your niche, and create your courses and sell them like NO ONE ELSE. I will teach you how to sell on both Teachable and Udemy to maximize your profits. I will teach you why you don't have to be an expert, how to sell courses in any niche and find ANY information you need to build courses quickly and efficiently, and teach you why people WILL WITHOUT A DOUBT buy your courses if you do it the way I teach it! You will also go through numerous case studies of others who are millionaires selling courses and show you the niches and sales tactics they use to be successful!
In addition, you will learn how to price your courses effectively, how to do customer service easily, how to handle refunds and chargebacks quickly, how to use affiliates to SKYROCKET your sales, and how to handle tax information. ANYTHING you need to know to build and sell courses, you will learn in this course. This is information you WILL NOT FIND anywhere else because they are tactics and blueprints I have learned myself through a ton of trial and error. Learn from my experiences and mistakes so you can skip that part and go straight to the profits!
You will also learn how to create successful Google Adwords ads for Youtube and Facebook ads, how to target the correct audiences for different niches, and how to leverage your Facebook and Instagram profiles to maximize your course sales! I will also show you the exact successful Google Adwords ads I have created and the results and data behind those ads!
I will also teach you the psychology behind pricing your courses, running sales, creating coupons, and when and how to create new courses to continue to gain sales from new and returning students!
In addition, which is worth the price of admission on it's own, you will receive access to a special mastermind and facebook group I have created where you can communicate with other students and give and gain help and feedback, as well as possible students you will be able to advertise to and create additional affiliate partners to help sell each others courses!
You will also gain access to my famous YOUTUBE GROUP that has 1,000 members, which will allow you to gain additional subscribers and viewers to your Youtube channels and videos for FREE! This will help grow your subscribers base on Youtube and give you 1,000 people you can potentially sell your courses to!
With this course I have NO DOUBT you will be able to create a course easily in ANY niche, gain a following, and start reaching more income than you ever thought possible!
I will be continuously updating this course with additional new information that I learn and based on questions students inside the course have!


You will be able to make the price of this course back with just ONE course sale, and from then on it will be ALL PROFIT!
100% Risk Free Money Back Guarantee!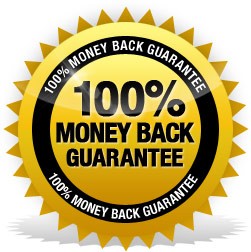 24 Hour money back guarantee. Valid only if you have viewed less than 25% of the course. It does not matter if you click "complete" or not, we have a chart that shows how much of each lecture you have watched. Absolutely NO exceptions!
(Disclaimer: We are in no way giving a guarantee for your success in this program. The figures I earn are only examples of what you could earn by applying these techniques, but it is not a guarantee. It is up to you to put in the work and make it happen. By purchasing this course you are agreeing to the refund policy and agreeing that I am not held liable in any way for what you do on Youtube, your own courses, taxes, legally or otherwise, and I am not held liable in any way for any success you do or do not have with this program. All facts and figures shown or stated here or anywhere else are for example purposes and have not been verified. It is possible you make this much, and it's possible you make nothing. It all depends on the work you put in. You agree not to rely upon any of the facts or figures given here or elsewhere (Youtube videos, facebook group, etc. with regard to Bye 9 To 5 or Jordan Mackey.) I am not giving you legal or financial advice, and this is not made for that purpose.

Payments are 100% secure through Stripe.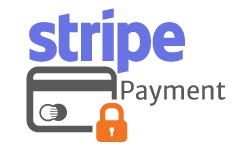 **THIS COURSE IS OVER 4 HOURS LONG**

Your Instructor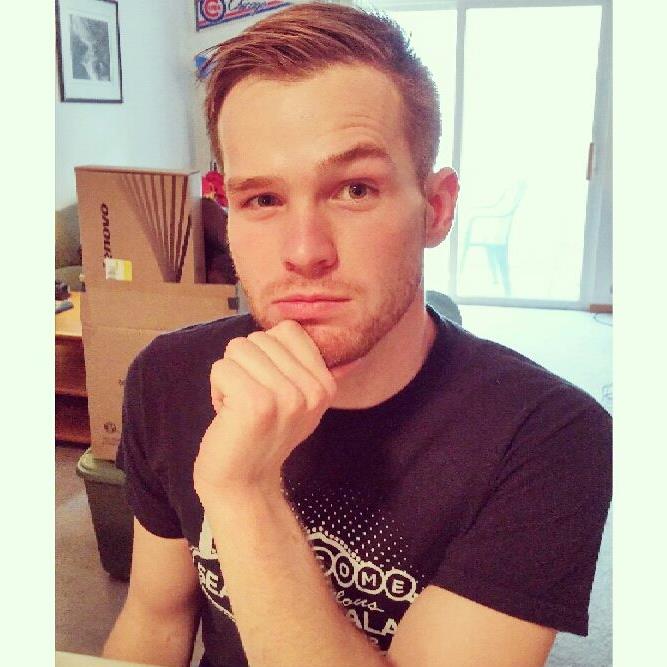 My name is Jordan, also known as Bye 9 to 5. I was a business analyst at a very successfully company and have a Masters Degree in Business Psychology, but I hated my job! So I decided to do something about it. Since that time I have been blessed to be able to say bye to my 9 to 5 with over $200,000 of course sales and $250,000 on Youtube through Google Adsense. I have helped countless students make thousands of dollars doing the same things, and it is my goal to help as many people as possible quit their job and live life on their own terms like I have been blessed to be able to do!
Course Curriculum
Module 1: Introduction
Available in days
days after you enroll
Module 2: Teachable And Udemy
Available in days
days after you enroll
Module 3: Choosing A Niche
Available in days
days after you enroll
Frequently Asked Questions
When does the course start and finish?
This is a self-paced course so you can learn whenever you want at your own speed! I will continue to add modules and lectures and keep the content updated and relevant to today! It is a completely self-paced online course of video modules. You will have access to this course forever, or for as long as Teachable is in existence! You can also access this course on ANY device, including cell phones and tablets!
What if I am unhappy with the course?
We offer a risk free, 24 hour 100% money back guarantee. Valid ONLY if you have watched less than 10% of the content. NO exceptions!
What Will I Get Out Of This Course?
You will receive step-by-step training on every single aspect of creating and selling courses through personal branding. You will receive the blueprint I have used to turn just a couple thousand subscribers into over $200,000. You will learn how to gain a following, how to create a course, how to create unlimited videos and never run out of things to teach, and how to convert that following into course purchases. You will learn how to create a course whether you are an expert or know next to nothing about a topic, how you can find the information you need to build a course on anything. You will learn how to advertise on instagram and facebook to maximize your profits. You will also learn the psychology behind why people purchase courses, why they will purchase YOUR course, and how to price your course and do sales and coupons to maximize sales.
Does This Actually Work?
It works for me and is working for countless others and I know it can work for you with the right blueprint and secrets, which you will learn right here! The only thing that will allow it not to work is if YOU do not put in the work!
Why The Price?
There is no other course available that will teach you what you will learn here. This is a completely unique course you will not find anywhere else. I know if you do what I outline in this course you will easily make back what you spend on this course in ONE day, and will consistently be making much more than that on a DAILY BASIS. Using this blueprint I easily generate $500 - $5,000 every single day, whether I do any work that day or not!